Blair Academy – Insley Hall Addition and Renovation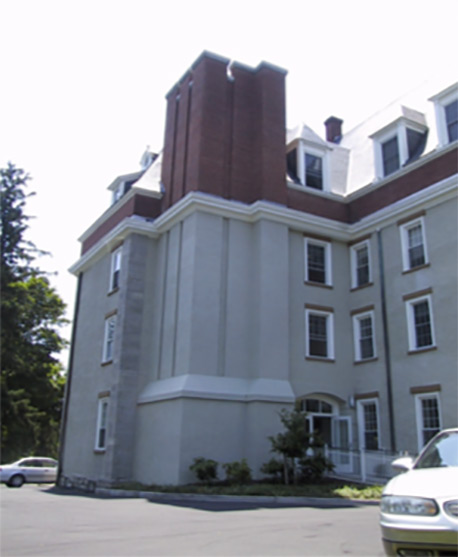 5 floor Elevator Tower addition.
16,000 SF Build Out of dorm space, 3 gang toilets, rec room and stairwell.
Despite the discovery of asbestos and the need for substantial structural enhancement the project was completed within the 4.5 month schedule.
The Insley Hall project consisted of an Elevator Tower Addition serving 5 floors and a gut and build-out of 16,000 SF of dormitory space. Included in the build-out was the construction of 3 gang toilets, new dorm rooms, recreation rooms and a new interior stairwell.
The project faced many challenges including the discovery of asbestos and a great deal of structural enhancement to the building.
The duration of the project was 4 1⁄2 months. Even with a great deal of unanticipated challenges the project was completed on time.