Additions and Alterations To Douglas Motors Summit, NJ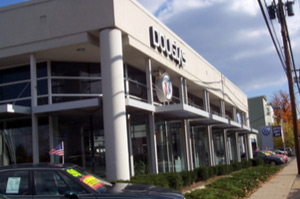 This project involved demolishing the existing showroom area and constructing a new showroom.
All new mechanical and electrical systems were installed.
The parking areas and associated landscaping was completely replaced.
The exterior of the building is structural framing, Dryvit skin with aluminum curtain wall and sun screens.
The Douglas Motors Service Center remained open during construction. This involved a great deal of coordination of system shut downs and turnovers while still keeping the project on schedule.