Drew University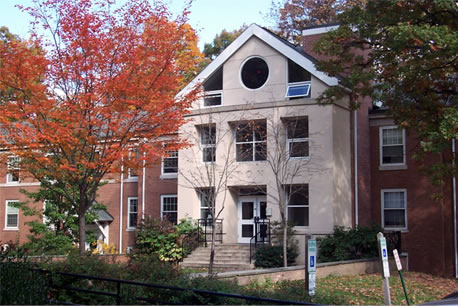 32,000 SF dormitory building, elevator and main entrance addition.
All the interior partitions, drywall, ceilings, multiple bathroom/shower rooms were all replaced.
The interior doors and frames were replaced. The exterior windows were replaced.
Complete new electrical, HVAC, plumbing and fire sprinkler systems were installed.
The elevator / main entrance addition consisted of a four story structure including a basement attached to the existing building. Along with the addition a new structural stud framed gable roof was installed on top of the existing flat roof as an architectural feature.
It was constructed while school was in session. This project was completed in 5 months ready for the opening of school.