Etienne Aigner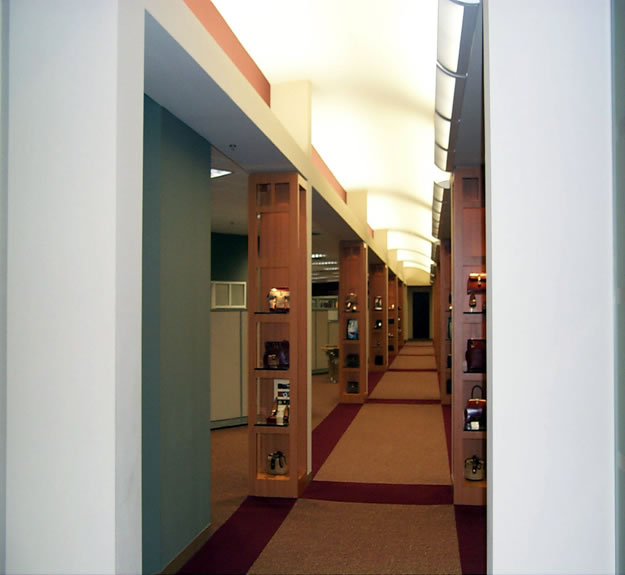 New Corporate Offices, Etienne Aigner Group Edison, NJ
30,000 SF interior office renovation.
Etienne's business operations went on in one half of the area while we demolished and built the other half.
This entire space was contained within Etienne's existing distribution warehouse so there were a few conflicts to overcome.
All of the electrical is run in the slab which involved many hundreds of feet of cutting in both occupied and unoccupied areas.
The arched ceiling center corridor has half of it's weight hung from the roof of the warehouse, 25 feet above and it had to be built in two stages leaving unbroken straight and curved sight lines.
This project was completed in 12 weeks.